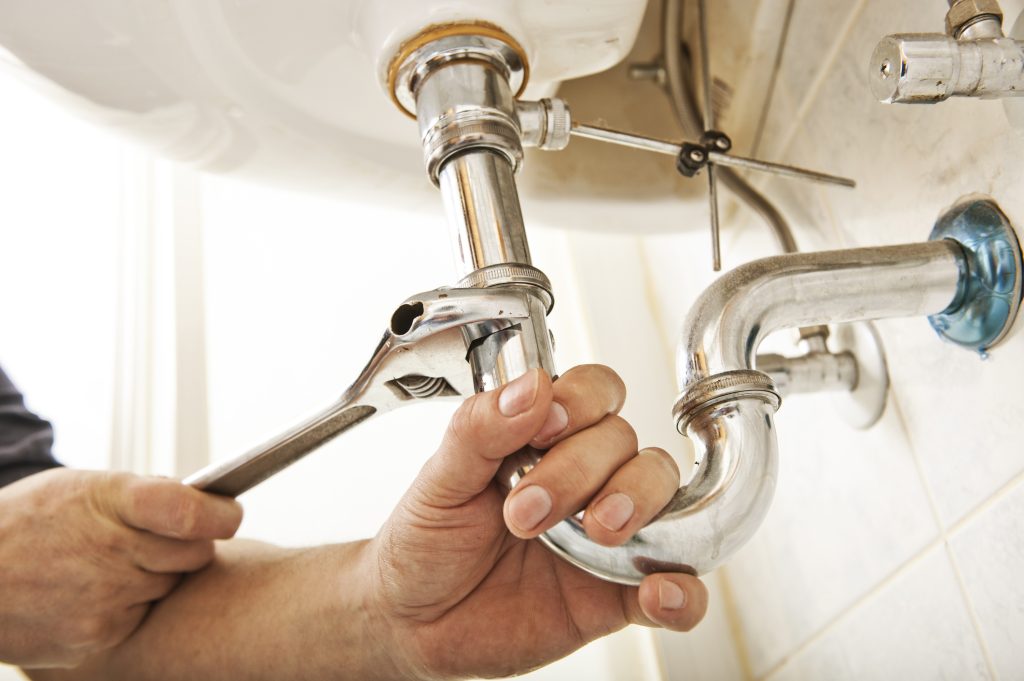 Here's a simple checklist for homeowners to help them find a qualified professional plumber!
You should quickly locate a professional plumber to solve your plumbing problem when you have an emergency. There are many ways you can find a plumber.
Ask your friends and family for recommendations.
Ask your local agent for recommendations on a reliable plumber she has used.
Ask your contractor to refer you if they have worked in your home.
Ask your local plumbing supply shop for recommendations on a reliable plumbing company.
Check out the reviews for local plumbers. You can search for a plumber near you using one of the most popular search engines such as Google or Yahoo. The search engine will show you the "Local Listing", which includes links to their websites and reviews from customers.
What should you ask a plumber before you hire him? This is a list of questions you should ask your plumber before you hire them.
Are your plumbing licenses valid?
Always verify that the plumber you hire is licensed and ask for his state license. Plumbers who are licensed have the required work experience and training and are familiar with all current plumbing codes in their state. To obtain their license, they must pass an exam. They also need to take continuing education each year to stay current on changes in the codes, new products, and other innovations in plumbing.
There are many skills required to be a successful Georgia plumber. To become a Journeyman or Master plumber, an apprentice plumber must follow a number of steps. The state sets these steps and the rules to obtain the title of a master plumber. To obtain a Master Plumbing or Journeyman license, you must have at least 3-5 years of experience in primary plumbing. Refer to references and take an exam. Part of your experience in commercial or industrial plumbing is required for a Master Plumbers License. They should also have certifications that they can test and certify backflow devices, or work on septic tanks.
How long have you been in the business?
It is a good rule of thumb to look for plumbers who have been in business for between 8-10 years. This will give you an indication of how stable and viable the business is, and if they will continue to be around to do the work on your house.
Have Service Technicians been background checked?
Are you comfortable with their Service Technicians coming to your home? All employees should be subject to a background check. Professional Service Technicians should wear uniforms and be able to identify themselves. These technicians should not be sub-contractors, but employees of the company.
What skills and experiences do you have in plumbing?
Plumbing requires specialized technical knowledge and skills. Plumbers have access to tools that are not readily available to homeowners or local plumbers. A qualified, experienced plumbing company can handle any plumbing emergency in your home.
Do you have insurance for your plumbing business?
The General Liability Insurance must be current for any plumbing company that performs service at your residence. A copy of the insurance should be provided by the plumber upon request.
The plumber's general liability insurance covers any damage to your home that is directly caused by him. Your homeowner's insurance would cover any damage if the plumber doesn't have a general liability policy. Plumbers should have at least $500,000.00 of general liability coverage. However, commercial plumbers may need to have $3,000,000.00.
Workers' compensation covers the plumber if he injures himself while working in your house. As a customer, you don't have to worry about a plumber getting hurt while in your home.
Do your emergency services offer after-hours service?
If a plumbing company advertises they are available 24 hours a day, they should have a customer representative who is available to answer your calls after hours. Additionally, a plumber should be available for emergency repairs 24 hours a day. You can read about How to find the right plumber – The best tips on hiring a professional plumber by visiting https://betterpiping.com/how-to-find-the-right-plumber-the-best-tips-on-hiring-a-professional-plumber/
Does the plumber use Quality Materials?
Do you think the plumber will install quality, well-known brands of fixtures and materials? What brands do they stock on their service vehicles? Most manufacturers of plumbing fixtures and parts offer a limited warranty for replacement.
Do I need a permit to do my work in the county or city where I live?
To obtain a plumbing permit, you will typically need to be a Master Plumber. To ensure that the work is completed according to local and state plumbing codes, the city or county will inspect the plumbing during installation. Unlicensed plumbers are unable to obtain the permits necessary for work, and most likely have not been properly trained in current plumbing codes.
What is your plumbing rate?
One of two pricing options for service plumbers is time & materials pricing or flat rate pricing. This is important.
The Time & Materials approach charges a fee to send a plumber to your job. He also charges an hourly rate for his time while on the job and any materials used in the repair of the plumbing. There is usually a minimum one-hour labor charge, and then the quarter-hour rate. This method allows you to only pay for the actual time and materials used.
Flat Rate Pricing allows plumbers to charge a diagnostic fee to diagnose your problem. Then, they will provide a flat rate estimate to solve it. It is clear upfront what the repair will cost. You are not obligated to pay the Diagnostic Fee if you decide not to proceed with the repair.
It is hard to find out how much the plumber charges per hour with Flat Rate pricing. The flat rate price that you receive is based on the worst-case scenario of the plumbing company… how long would it take for a slow plumber to fix the problem? After the customer leaves work, waits for a plumber to arrive, and has already paid the diagnostic fee, the bill to fix a small problem with plumbing is outrageous.
Although Flat Rate pricing is attractive, an experienced licensed plumber can solve your plumbing problem on a Time & Material basis. Flat Rate pricing also means that most service technicians are paid a commission for the cost of the ticket. The technicians are typically trained by professionals to close expensive sales. This can lead to abuse, as the technician at your home is more like a salesman than a plumber.
Can you warrant or guarantee your work?
Professional plumbers are concerned about the quality and safety of their work. A homeowner should be provided with a warranty of workmanship and a safety guarantee.
Could you send me referrals from customers that you have worked for?
Reputable plumbing companies will not hesitate to give references from customers, plumbers, or business bankers. Ask them if they are members of any state and national plumbing associations, local chambers of commerce, or have received any awards.
Scott Roberts, a Master Plumber, is the owner of Roberts Plumbing, Inc., located in Northeast Atlanta, Georgia. http://www.callrobertsplumbing.com. Your home is your most valuable investment. Proper home maintenance is essential to preserve the value of your home as well as the safety and health of your family. These articles are intended to educate and inform homeowners about the maintenance and care of their plumbing systems.