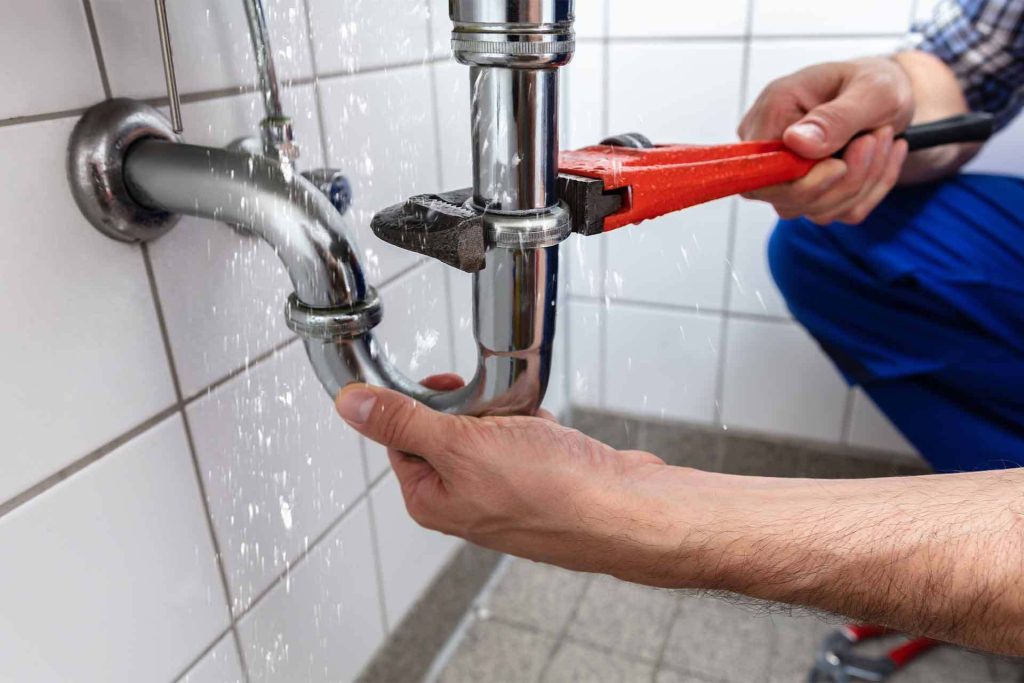 How to find the right plumber – The best tips on hiring a professional plumber
How to Locate the Best Plumber
There is a difference between choosing a good plumber and choosing a builder, joiner, or painter. A plumber is often called in an emergency. You might not have the time to look around.
Here are some great tips to help you find the right plumber for your situation.
It seems that the plumbing trade has more horror stories about people being ripped off than other trades. Every trade has its "cowboys."
Plumbing is a job that many DIY enthusiasts don't know much about. While some people enjoy building cabinets or decorating homes, others won't be able to handle the plumbing or fixing sewage lines.
How can you make sure you get the right plumber?
Finding the Right Plumbing Plumber
A personal recommendation is usually the best way to go. You can get at least a recommendation from a friend or relative to help you make an informed decision.
You might not have the time to ask for help if your pipes burst or your toilet is leaking.
What should you do in an emergency?
The internet and Yellow Pages are the best resources for plumbing emergencies. The Chartered Institute of Plumbing and Heating Engineering in the United Kingdom (IPHE) can be contacted. This charity is dedicated to improving the science, practice, and engineering principles in plumbing. You can search for registered plumbers within your area by entering your postcode. These plumbers have passed a stringent screening process and meet certain criteria. Next, you will need to make some phone calls.
It is important to understand the following before you agree to any agreement:
What length of time they have been in business, and whether they have premises that you can visit. A professional plumber won't vanish during the job.
Refer to these references.
Are they familiar with similar work?
Are they insured to cover your property and those of your neighbors?
Are they able to guarantee their work? Does this insurance come with a guarantee? This means that even if the company goes out of business, you will still be covered.
Are you sure the plumber is a member of any professional trade bodies? You can contact the trade organization to confirm that they are registered if you have the time.
You might not be able to do any of these things if you have an emergency. It's a good idea to ask these questions so you can get an idea of the type of plumber he is.
How to Find the Right Plumber
Do not fall for the temptation to hire the first plumber you call. If you have an emergency, be specific about the problem and receive a quote. So that you can compare prices, and get quotes from three to four plumbers. These are the questions you should ask them:
What are their call-out charges?
What is their hourly rate?
What is the start date for their rates? Some charge from the moment they leave their office.
What is the Average Cost of a Plumber?
It all depends. There are no set fees for plumbers. It is always best to receive a written estimate detailing the work required and the costs, including the materials.
Never pay 100% upfront. A deposit can be expected, and this is normal. You might need to purchase fixtures and fittings from the plumber. Be sure to set a reasonable price.
Hiring a plumber for non-emergency jobs
If you're thinking about central heating or a bathroom remodel, you can ask for more information, get recommendations and get quotes.
What can you do to ensure that you hire the right plumber?
A written contract is required. It will contain a description of the work involved, the cost, start and end dates, as well as a detailed description. If you are concerned about the end date, make it clear right from the beginning.
Ask for details about any guarantees. This is required for both the work he does as well as the items he purchases.
Keep track of how your work is progressing. It doesn't have to be extensive, but it may help in the event of a dispute.
Unhappy with the Work of a Plumber
If you aren't happy with the work done, it is best to discuss the matter with the plumber. This should be done in a calm, easy way. You can best put your complaint in writing. It is possible to provide evidence by referring to the information you have collected during the work. Most plumbers will gladly fix the problem. Reputation is a key aspect of these trades.
If that doesn't work and the plumber isn't a member, you should contact them. They will assist you in resolving the issue. You should be prepared to give all documentation you have regarding start and end dates, costs, contracts, and other pertinent information. Photos are also helpful.
If this fails, you might have to sue the plumber. You can also read about Are you looking for a reliable plumber? These 5 Essential Tips Will Help You Find a Reputable Plumber by clicking here.
In Conclusion
It is possible to find the right plumber. There are many unscrupulous plumbers out there due to a shortage of skilled tradesmen. These tips will help you to find the right plumber.
If you want more great tips on how to find and hire tradesmen, then please click on this link: Queensferry.net [http://queensferry.net/]. Find plumbers, builders, joiners, and other tradesmen.